This year has been incredibly eventful with a vast majority of the occurrences being tragedies or mass failings by our government, bringing about intense uncertainty. However, the one takeaway from 2020 that can bring relative comfort are all of the fantastic books that have been hitting shelves. Books for me have always been a source of escapism as well as a means of understanding political strife from as many perspectives, beliefs, understandings, social standings (and more) as possible. They have also been a refuge for me with regard to gender and sexual identities and trying to navigate the frightening lanes of dysphoria, more so within the confines of cultural and religious capacities.
As such, this Pride month I wanted to celebrate and bring attention to all of the Queer books that have been published thus far and that shall be releasing in the coming months by POC and BIPOC authors. These novels share stories of hope and faith, as well as of tragedy and heartbreak, with everything in between. From fictional and fantasy narratives to memoirs and candid revelations, the novels listed herein have something to offer just about every sort of reader out there and I highly encourage you to pick some of these up, whether via personal acquisition or non-profit sources like local libraries. If ever there were a time where understanding, acknowledging, and respecting Queer identities—especially of POC and BIPOC—was of great importance, it is now during one of the largest humanitarian, and human and civil rights movements in existence.
---
Dark and Deepest Red by Anna-Marie McLemore: Summer, 1518. A strange sickness sweeps through Strasbourg: women dance in the streets, some until they fall down dead. As rumours of witchcraft spread, suspicion turns toward Lavinia and her family, and Lavinia may have to do the unimaginable to save herself and everyone she loves. Five centuries later, a pair of red shoes seal to Rosella Oliva's feet, making her dance uncontrollably. They draw her toward a boy who knows the dancing fever's history better than anyone: Emil, whose family was blamed for the fever five hundred years ago. But there is more to what happened in 1518 than even Emil knows, and discovering the truth may decide whether Rosella survives the red shoes. Released.
---
Scavenge the Stars by Tara Sim: When Amaya rescues a mysterious stranger from drowning, she fears her rash actions have earned her a longer sentence on the debtor ship where she has been held captive for years. Instead, the man she saved offers her unimaginable riches and a new identity, setting Amaya on a perilous course through the coastal city-state of Moray, where old-world opulence and desperate gamblers collide. Amaya wants one thing: revenge against the man who ruined her family and stole the life she once had. But the more entangled she becomes in this game of deception-and as her path intertwines with the son of the man she is plotting to bring down-the more she uncovers about the truth of her past. And the more she realises she must trust no one. Released.
---
Real Life: A Novel by Brandon Taylor: Almost everything about Wallace is at odds with the Midwestern University town where he is working uneasily toward a biochemistry degree. An introverted young man from Alabama, Black and Queer, he has left behind his family without escaping the long shadows of his childhood. For reasons of self-preservation, Wallace has enforced a wary distance even within his own circle of friends—some dating each other, some dating women, some feigning straightness. But over the course of a late-summer weekend, a series of confrontations with colleagues, and an unexpected encounter with an ostensibly straight, white classmate, conspire to fracture his defences while exposing long-hidden currents of hostility and desire within their community. Released.
---
dayliGht: Poems by Roya Marsh: Growing up, Roya Marsh was considered "tomboy passing." With an affinity for baggy clothes, cornrows, and bandanas, she came of age in an era when the wide spectrum of gender and sexuality was rarely acknowledged or discussed. She knew she was "different," her family knew she was "different," but anything outside of the heteronormativity was either disregarded or disparaged. In her stunning debut, written in protest to an absence of representation, Marsh recalls her early life and the attendant torments of a butch Black woman coming of age in America. Released.
---
Fiebre Tropical by Juli Delgado Lopera: Uprooted from her comfortable life in Bogotá, Colombia, into an ant-infested Miami townhouse, fifteen-year-old Francisca is miserable and friendless in her strange new city. Her alienation grows when her mother is swept up into an evangelical church, replete with Christian salsa, abstinent young dancers, and baptisms for the dead. But there, Francisca also meets the magnetic Carmen: opinionated and charismatic, head of the youth group, and the pastor's daughter. As her mother's mental health deteriorates and her grandmother descends into alcoholism, Francisca falls more and more intensely in love with Carmen. To get closer to her, Francisca turns to Jesus to be saved, even as their relationship hurtles toward a shattering conclusion. Released.
---
The Gospel of Breaking by Julian Christmas: Befitting someone who "speaks things into being," Christmas extracts from family history, queer lineage, and the political landscape of a racialised life to create a rich, softly defiant collection of poems. Christmas draws a circle around the things she calls "holy": the family line that cannot find its root but survived to fill the skies with radiant flesh; the body, broken and unbroken and broken and new again; the lover lost, the friend lost, and the loss itself; and the hands that hold them all with brilliant, tender care. Released.
---
All Boys Aren't Blue by George M. Johnson: In a series of personal essays, prominent journalist and LGBTQIA+ activist George M. Johnson explores his childhood, adolescence, and college years in New Jersey and Virginia. From the memories of getting his teeth kicked out by bullies at age five, to flea marketing with his loving grandmother, to his first sexual relationships, this young-adult memoir weaves together the trials and triumphs faced by Black queer boys. Released.
---
All My Mother's Lovers: A Novel by Ilana Mosad: Intimacy has always eluded twenty-seven-year-old Maggie Krause—despite being brought up by married parents, models of domestic bliss—until, that is, Lucia came into her life. But when Maggie's mom, Iris, dies in a car crash, Maggie returns home only to discover a withdrawn dad, an angry brother, and, along with Iris's will, five sealed envelopes, each addressed to a mysterious man she has never heard of. In an effort to run from her own grief and discover the truth about Iris—who made no secret of her discomfort with her daughter's sexuality—Maggie embarks on a road trip, determined to hand-deliver the letters and find out what these men meant to her mother. Maggie quickly discovers Iris's second, hidden life, which shatters everything Maggie thought she knew about her parents' perfect relationship. What is she supposed to tell her father and brother? And how can she deal with her own relationship when her whole world is in freefall? Released.
---
The Black Flamingo by Dean Atta: Michael is a mixed-race gay teen growing up in London. All his life, he has navigated what it means to be Greek-Cypriot and Jamaican—but never quite feeling Greek or Black enough. As he gets older, Michael's coming out is only the start of learning who he is and where he fits in. When he discovers the Drag Society, he finally finds where he belongs—and the Black Flamingo is born. Released.
---
Fairest: A Memoir by Merideth Talusan: A memoir about a precocious boy with Albinism, a "sun child" from a rural Philippine village, who would grow up to become a woman in America. Coping with the strain of parental neglect and the elusive promise of U.S. citizenship, Talusan found childhood comfort from her devoted grandmother, a grounding force as she was treated by others with special preference or public curiosity. As an immigrant to the United States, Talusan came to be perceived as White. An academic scholarship to Harvard provided access to elite circles of privilege but required Talusan to navigate through the complex spheres of race, class, sexuality, and her place within the gay community. She emerged as an artist and an activist questioning the boundaries of gender. Talusan realised she did not want to be confined to a prescribed role as a man, and transitioned to become a woman, despite the risk of losing a man she deeply loved. Released.
---
Felix Ever After by Kacen Callendar: Felix Love has never been in love—and, yes, he is painfully aware of the irony. He desperately wants to know what it is like and why it seems so easy for everyone but him to find someone. What is worse is that, even though he is proud of his identity, Felix also secretly fears that he is one marginalisation too many—Black, queer, and transgender—to ever get his own happily-ever-after. When an anonymous student begins sending him transphobic messages—after publicly posting Felix's deadname alongside images of him before he transitioned—Felix comes up with a plan for revenge. What he did not count on: his catfish scenario landing him in a quasi–love triangle. But as he navigates his complicated feelings, Felix begins a journey of questioning and self-discovery that helps redefine his most important relationship: how he feels about himself. Released.
---
The Henna Wars by Adiba Jaigirdar: Nishat doesn't want to lose her family, but she also doesn't want to hide who she is, and it only gets harder once a childhood friend walks back into her life. Flávia is beautiful and charismatic, and Nishat falls for her instantly. But when a school competition invites students to create their own businesses, both Flávia and Nishat decide to showcase their talent as henna artists. In a fight to prove who is the best, their lives become more tangled―but Nishat can't quite get rid of her crush, especially since Flávia seems to like her back. As the competition heats up, Nishat has a decision to make: stay in the closet for her family or put aside her differences with Flávia and give their relationship a chance. Released.
---
Belladonna by Anbara Salam: Isabella is beautiful, inscrutable, and popular. Her best friend, Bridget, keeps quietly to the fringes of their Connecticut Catholic school, watching everything and everyone, but most especially Isabella. In 1957, when the girls graduate, they land coveted spots at the Accademia di Belle Arti di Pentila in northern Italy, a prestigious art history school on the grounds of a silent convent. There, free of her claustrophobic home and the town that will always see her and her Egyptian mother as outsiders, Bridget discovers she can reinvent herself as anyone she desires, perhaps even someone Isabella could desire in return. But as that glittering year goes on, Bridget begins to suspect Isabella is keeping a secret from her, one that will change the course of their lives forever. Releases June 9th
---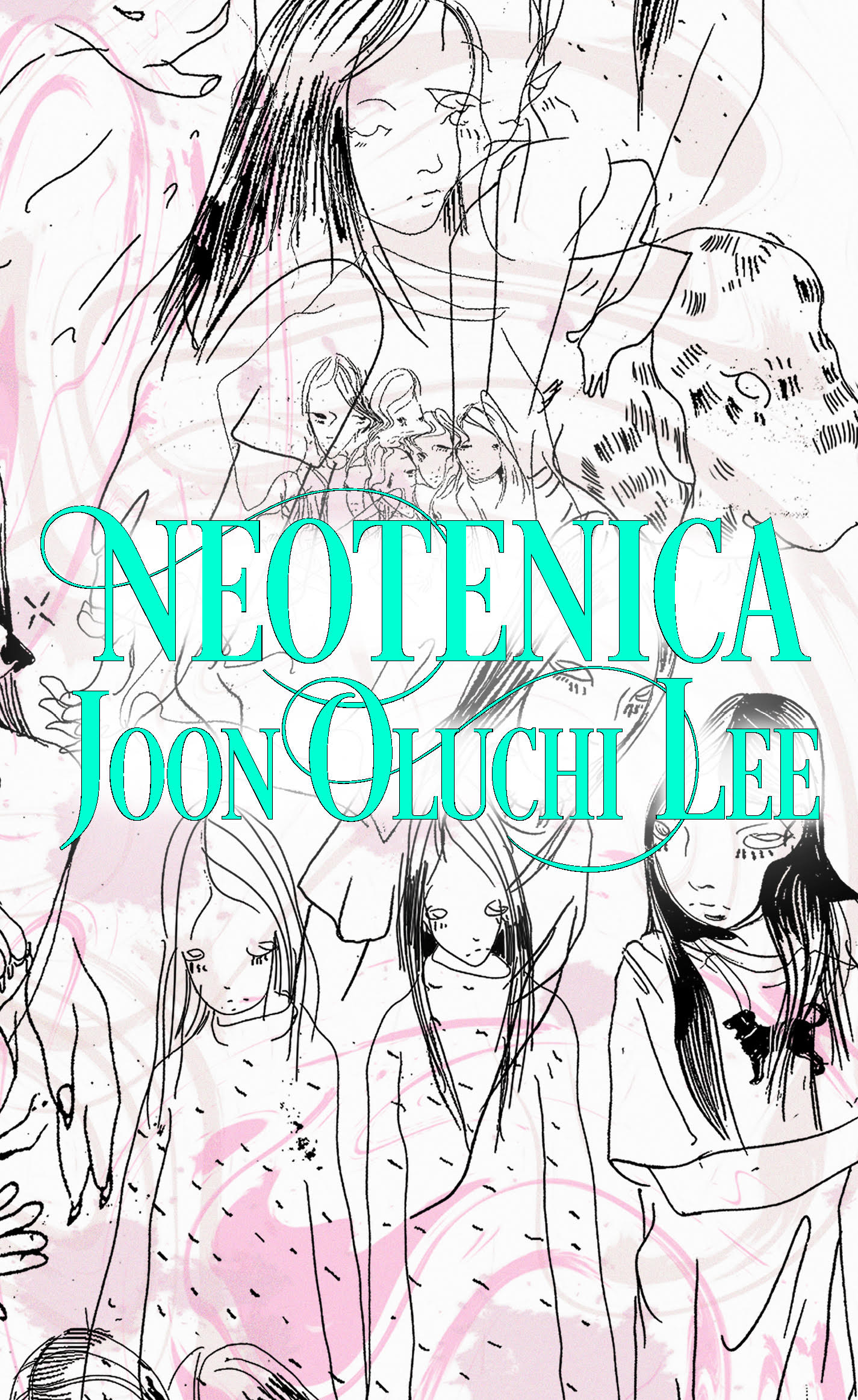 Neotenica by Joon Oluchi Lee: A novel of encounters: casual sex, arranged-marriage dates, cops, rowdy teenagers, lawyers, a Sapphic flirtation, a rival, a child, and two important dogs. At the centre of it are Young Ae, a Korean-born ballet dancer turned Ph.D. student, and her husband, a Korean-American male who inhabits an interior femininity, neither transgender nor homosexual, but a strong, visceral femininity, nonetheless. Releases June 23rd
---
On the Enemy's Side: Forbidden Love in an Iranian Prison by Hamour Baika: In 1980, as the world is captivated by the Iranian hostage crisis, aspiring doctor Hesam drops out of medical school in Rome and returns to Iran to serve his country. A member of the Revolutionary Guards Corps, he becomes a prison guard in Ahwaz, assigned to investigate and interrogate political prisoners. The more he learns about ethnic and religious tensions, however, the more he finds the concept of revolutionary justice questionable. Hesam finds solace in speaking with a defiant young prisoner with whom he develops a passionate bond. But when Hesam discovers damning evidence about the detainee, he has to choose between his political ideals and his conscience in a country where same-sex love is violently condemned. Releases June 16th
---
You Exist Too Much by Zaina Arafat: On a hot day in Bethlehem, a 12-year-old Palestinian-American girl is yelled at by a group of men outside the Church of the Nativity. She has exposed her legs in a biblical city, an act they deem forbidden, and their judgement will echo on through her adolescence. When our narrator finally admits to her mother that she is queer, her mother's response only intensifies a sense of shame: "You exist too much," she tells her daughter. Told in vignettes that flash between the U.S. and the Middle East―from New York to Jordan, Lebanon, and Palestine―Zaina Arafat's debut novel traces her protagonist's progress from blushing teen to sought-after DJ and aspiring writer. In Brooklyn, she moves into an apartment with her first serious girlfriend and tries to content herself with their comfortable relationship. But soon her longings, so closely hidden during her teenage years, explode out into reckless romantic encounters and obsessions with other people. Her desire to thwart her own destructive impulses will eventually lead her to The Ledge, an unconventional treatment centre that identifies her affliction as "love addiction." In this strange, enclosed society she will start to consider the unnerving similarities between her own internal traumas and divisions and those of the places that have formed her. Releases June 9th
---
You Should See Me in a Crown by Leah Johnson: Liz Lighty has always believed she is too Black, too poor, too awkward to shine in her small, rich, prom-obsessed midwestern town. But it is okay—Liz has a plan that will get her out of Campbell, Indiana, forever: attend the uber-elite Pennington College, play in their world-famous orchestra, and become a doctor. But when the financial aid she was counting on unexpectedly falls through, Liz's plans come crashing down, until she is reminded of her school's scholarship for prom king and queen. There is nothing Liz wants to do less than endure a gauntlet of social media trolls, catty competitors, and humiliating public events, but despite her devastating fear of the spotlight she is willing to do whatever it takes to get to Pennington. The only thing that makes it halfway bearable is the new girl in school, Mack. She is smart, funny, and just as much of an outsider as Liz. But Mack is also in the running for queen. Will falling for the competition keep Liz from her dreams, or make them come true? Released.
---
Cinderella is Dead by Kalynn Bayron: It is 200 years after Cinderella found her prince, but the fairy tale is over. Teen girls are now required to appear at the Annual Ball, where the men of the kingdom select wives based on a girl's display of finery. If a suitable match is not found, the girls not chosen are never heard from again. Sixteen-year-old Sophia would much rather marry Erin, her childhood best friend, than parade in front of suitors. At the ball, Sophia makes the desperate decision to flee, and finds herself hiding in Cinderella's mausoleum. There, she meets Constance, the last known descendant of Cinderella and her step-sisters. Together they vow to bring down the king once and for all—and in the process, they learn that there is more to Cinderella's story than they ever knew. Releases July 7th
---
Girl, Serpent, Thorn by Melissa Bashardoust: There was and there was not, as all stories begin, a princess cursed to be poisonous to the touch. But for Soraya, who has lived her life hidden away, apart from her family, safe only in her gardens, it is not just a story. As the day of her twin brother's wedding approaches, Soraya must decide if she is willing to step outside of the shadows for the first time. Below in the dungeon is a demon who holds knowledge that she craves, the answer to her freedom. And above is a young man who isn't afraid of her, whose eyes linger not with fear, but with an understanding of who she is beneath the poison. Soraya thought she knew her place in the world, but when her choices lead to consequences she never imagined, she begins to question who she is and who she is becoming—human or demon. Princess or monster. Releases July 7th
---
My Favourite Girlfriend was a French Bulldog by Legna Rodriguez Iglesias: A novel told in fifteen stories, linked by the same protagonist, our narrator, who—in her own voice and channelling the voices of others—creates an unsparing, multigenerational portrait of her native Cuba. Though she feels suffocated by the island and decides to leave, hers is not just a political novel—nor just a queer novel, an immigrant novel, a feminist novel—but a deeply existential one, in which mortality, corporeality, bureaucracy, emotional and physical violence, and the American Dream define the long journey of our narrator and her beloved pet dog, who gives the book both its title and its unforgettable ending. Releases July 14th
---
Love After Love: A Novel by Ingrid Persaud: After Betty Ramdin's husband dies, she invites a colleague, Mr. Chetan, to move in with her and her son, Solo. Over time, the three become a family, loving each other deeply and depending upon one another. Then, one fateful night, Solo overhears Betty confiding in Mr. Chetan and learns a secret that plunges him into torment. Solo flees Trinidad for New York to carve out a lonely existence as an undocumented immigrant, and Mr. Chetan remains the singular thread holding mother and son together. But soon, Mr. Chetan's own burdensome secret is revealed, with heart-breaking consequences. Releases August 4th
---
Slum Virgin by Gabriela Cabezón Cámara: When the Virgin Mary appears to Cleopatra, she renounces sex work and takes charge of the shantytown she lives in, transforming it into a tiny utopia. Ambitious journalist, Quity, knows she has found the story of the year when she hears about it, but her life is changed forever once she finds herself irrevocably seduced by the captivating subject of her article. Releases August 25th
---
Thrown in the Throat (National Poetry Series) by Benjamin Garcia: In a sex-positive incantation that re-textures what it is to write a queer life amidst troubled times, Garcia writes boldly of citizenship, family, and Adam Rippon's butt. Detailing a childhood spent undocumented, one speaker recalls nights when "because we cannot sleep / we dream with open eyes." Garcia delves with both English and Spanish into how one survives a country's long love affair with anti-immigrant cruelty. Rendering a family working to the very end to hold each other, he writes the kind of family you both survive and survive with. Releases August 11th
---
Broken Jade by Paul Chan: One family, two very different worlds. When same-sex marriage is approved in Australia, Sydney's lawyer, Justin Wong, calls home and turns his mother Madeline's world upside down. Madeline is a respected society matron and a church elder in her hometown, Tenangan. Born into poverty, she is a Malaysian success story. Meanwhile, Justin has fought his own battles as a gay Asian man, who rose to the top of his profession and finally found love. When Madeline sets off on an urgent mission to save her son's soul and her family's reputation, Justin must stand up to the mother whom he had grown up idolising. Releases September 1st
---
Cemetery Boys by Aiden Thomas: When his traditional Latinx family has problems accepting his true gender, Yadriel becomes determined to prove himself a real brujo. With the help of his cousin and best friend Maritza, he performs the ritual himself, and then sets out to find the ghost of his murdered cousin and set it free. However, the ghost he summons is actually Julian Diaz, the school's resident bad boy, and Julian is not about to go quietly into death. He is determined to find out what happened and tie off some loose ends before he leaves. Left with no choice, Yadriel agrees to help Julian, so that they can both get what they want. But the longer Yadriel spends with Julian, the less he wants to let him leave. Releases September 1st
---
Everyone Was Falling by Js Lee: On the weekend of July Fourth, shots are fired at a twentieth high school reunion in a small US town, killing fifty-six. Three survive. Lucy—a queer, Asian adoptee whose past trauma hypervigilance leads them to safety—is dubbed the hero. White, blond town treasure, Christy, is the star—using YouTube to garner fame. Donna—the only former Black student of Bixby—becomes the suspect, despite what her wealthy father has done for the town. The three women navigate PTSD and the differences that long ago drove them apart. They are targeted by racists, opportunists, and violent exes. As the police department fumbles, it's up to the survivors to lead them to justice. Releases September 1st
---
How it All Blew Up by Arvin Ahmadi: Eighteen-year-old Amir Azadi always knew coming out to his Muslim family would be messy—he just didn't think it would end in an airport interrogation room. But when faced with a failed relationship, bullies, and blackmail, running away to Rome is his only option. Right? Soon, late nights with new friends and dates in the Sistine Chapel start to feel like second nature, until his old life comes knocking on his door. Now, Amir has to tell the whole truth and nothing but the truth to a US Customs officer, or risk losing his hard-won freedom. Releases September 22nd
---
Polar Vortex by Shani Motoo: A novel about a lesbian couple who left the big city, where they had both lived for many years, to relocate to a bucolic countryside community where they knew no one and no one knew them. It seemed like a good idea to both Priya and Alex to cement their newish, later-in-life relationship by leaving the past behind to create a new life together. But there is leaving the past behind—and then there is running away from awkward histories. Priya seems totally committed to her relationship with Alex, but she has a secret—a long-standing on-again, off-again relationship with a man, Prakash. In Priya's mind Prakash is little more than an old friend, but in reality it is a bit more complicated. And, she has never told Alex about him. Prakash has tracked Priya down in her new life, and before she realizes what she is doing, she invites him to visit. Alex is not pleased, and soon the existing cracks in their relationship widen, not least because Alex has her own secrets. Releases September 15th
---
This is All Your Fault by Aminah Mae Safi: Rinn Olivera is finally going to tell her long-time crush AJ that she is in love with him. Daniella Korres writes poetry for her own account, but nobody knows it is her. Imogen Azar is just trying to make it through the day. When Rinn, Daniella, and Imogen clock into work at Wild Nights Bookstore on the first day of summer, they are expecting the hours to drift by the way they always do. Instead, they have to deal with the news that the bookstore is closing. Before the day is out, there shall be shaved heads, a diva author, and a very large shipment of Air Jordans to contend with. And it will take all three of them working together if they have any chance to save Wild Nights Bookstore. Releases October 13th
---
Butter Honey Pig Bread by Francesca Ekwuyasi: Spanning three continents, the book tells the interconnected stories of three Nigerian women: Kambirinachi and her twin daughters, Kehinde and Taiye. Kambirinachi believes that she is an Ogbanje, or an Abiku, a non-human spirit that plagues a family with misfortune by being born and then dying in childhood to cause a human mother misery. She has made the unnatural choice of staying alive to love her human family but lives in fear of the consequences of her decision. Kambirinachi and her two daughters become estranged from one another because of a trauma that Kehinde experiences in childhood, which leads her to move away and cut off all contact. She ultimately finds her path as an artist and seeks to raise a family of her own, despite her fear that she will no't be a good mother. Meanwhile, Taiye is plagued by guilt for what her sister suffered and also runs away, attempting to fill the void of that lost relationship with casual flings with women. She eventually discovers a way out of her stifling loneliness through a passion for food and cooking. But now, after more than a decade of living apart, Taiye and Kehinde have returned home to Lagos. It is here that the three women must face each other and address the wounds of the past if they are to reconcile and move forward. Releases November 3rd
---
The Thirty Names of Night by Zeyn Joukhadar: Five years after a suspicious fire killed his ornithologist mother, a closeted Syrian American trans boy sheds his birth name and searches for a new one. He has been unable to paint since his mother's ghost has begun to visit him each evening. As his grandmother's sole caretaker, he spends his days cooped up in their apartment, avoiding his neighbourhood masjid, his estranged sister, and even his best friend (who also happens to be his long-time crush). The only time he feels truly free is when he slips out at night to paint murals on buildings in the once-thriving Manhattan neighbourhood known as Little Syria. One night, he enters the abandoned community house and finds the tattered journal of a Syrian American artist named Laila Z, who dedicated her career to painting the birds of North America. She famously and mysteriously disappeared more than sixty years before, but her journal contains proof that both his mother and Laila Z encountered the same rare bird before their deaths. In fact, Laila Z's past is intimately tied to his mother's—and his grandmother's—in ways he never could have expected. Even more surprising, Laila Z's story reveals the histories of queer and transgender people within his own community that he never knew. Releases November 3rd
---
When the Tiger Came Down the Mountain by Nghi Vo: The cleric Chih finds themself and their companions at the mercy of a band of fierce tigers who ache with hunger. To stay alive until the mammoths can save them, Chih must unwind the intricate, layered story of the tiger and her scholar lover―a woman of courage, intelligence, and beauty―and discover how truth can survive becoming history. Releases December 8th
---
If there are any #OwnVoices Queer books by POC and BIPOC that I have missed on this list, please let me know in the comments and I shall add them so long as they were (or are) released in 2020. Once again, I highly encourage you to visit some of these reads upon their release and support diverse Queer books whenever you can! Thank you.